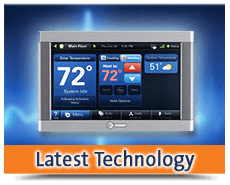 1. IMPROVE YOUR HOME'S ENERGY EFFICIENCY POTENTIAL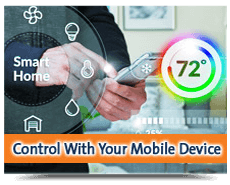 Maximize your potential energy efficiency savings by programming your digital thermostat to operate your HVAC systems more economically. Set the temperature you want and your systems will switch off when it is reached only switching back on for short bursts to ensure the desired temperature is maintained. Or program when you want your heating or air conditioning operating and for how long rather than wasting energy and money leaving them running continuously.
2. ENJOY BETTER COMFORT CONTROL
Being able to program when you want your heat or air con on provides improved comfort ability. Why wake up cold when you can program your heat to switch on before the alarm goes off. Or on a hot night, if it's too hot to fall asleep, simply program your air con to operate for a set period of time after you've gone to bed. With a digital programmable thermostat, you have greater control over your comfort.
3. APP AND WIFI OPERATED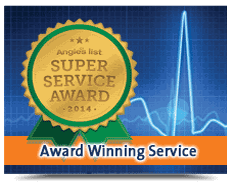 With a simple download of an app, you can operate your home's heating and air con from any device, anywhere in or away from home. No searching for the remote as all family members can have the app on their iphone, smartphone or device.
4. UP FRONT PRICE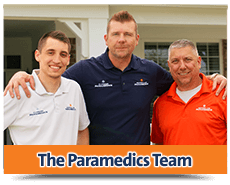 Know the full cost of your digital programmable thermostat installation up front.
5. LOCALLY OWNED AND OPERATED
We're locally owned, family operated and already the trusted choice in thousands of Indianapolis homes.
Improve control and comfort potential of your Indianapolis home's heating and air con with a digital programmable thermostat and call on the friendly team at Plumbing Heating Paramedics today.