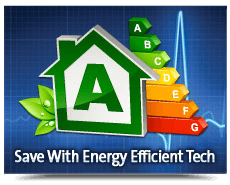 1. IMPROVED ENERGY EFFICIENCY ON LATEST SYSTEMS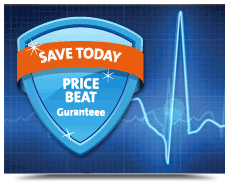 HVAC manufacturers are continually improving their heating and cooling systems to provide better energy efficiency to consumers. Modern heating systems provide up to 98.5% AFUE and new cooling systems have improved from 10SEER to 20SEER (Seasonal Energy Efficiency Ratio). What this means is less energy is being lost to inefficiencies and you're using less to heat or cool your home. Reduced energy usage means lower utility costs. The cost of upgrading to a modern system could be offset by the potential savings you could make.
2. THE RIGHT CAPACITY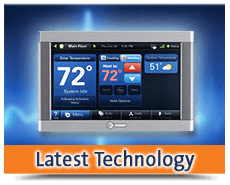 It's important to ensure you choose a system that is suited and rated for a home your size. A smaller system may appear cheaper to purchase, but it will cost you more to operate as it will struggle and work harder to heat or cool your home.
3. CHOOSING A PROFESSIONAL TO INSTALL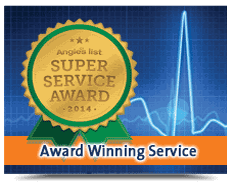 The EPA highlight having your heating or cooling systems installed by professionals as an important energy efficiency solution. We'll ensure it's installed correctly and according to the manufacturer's guidelines so it reaches peak energy efficiency levels.
4. PERIODIC TUNE-UPS
With a periodic tune-up, your heating and cooling systems will have a better chance of maintaining energy efficiency levels as well as avoiding preventable breakdowns.
5. DIGITAL PROGRAMMABLE THERMOSTATS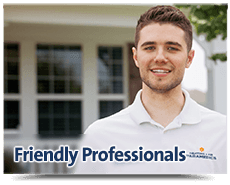 Another recommendation of the EPA is having a digital programmable thermostat connected to your HVAC systems as they enable you to program on and off times rather than leaving your system on.
6. ALL OF HOME ZONING
Home Zoning is a superior energy efficiency and comfort upgrade that can be added to most homes HVAC systems. Rooms within your home are designated to a particular zone and then temperature controlled independently of the other zones. You can choose whether one, two or all zones are operational at any one time rather than wasting energy heating or cooling zones that aren't in use or don't require additional temperature control.
To improve your Indianapolis home's energy efficiency, call and speak with the experts at Plumbing Heating Paramedics today.